Basic Obedience Training Level 1
Basic Obedience Training is a dynamic seven-week curriculum for dogs 6 months and older.
The first class is an hour and half orientation. This prerequisite session will provide the information necessary to prepare you for group classes. We will discuss training terms and equipment, dog behavior, socialization, and class structure so that you are able to jump into classes right away. During orientation, we will cover canine cognition, how dogs learn, the importance of setting up a thriving environment in order for your dog to learn successfully and to love learning.
Basic obedience training in Raleigh provides a solid foundation that will enhance the relationship between you and your dog. You will learn the skills necessary to improve your dog's behavior by clear communication, voice tone, body language, facial expressions and good eye contact. Training is a form of communication between you and your four-legged friend: once you learn to speak "dog", the process is all the more rewarding.
Enroll for March Class at Dog Gone Happy in Raleigh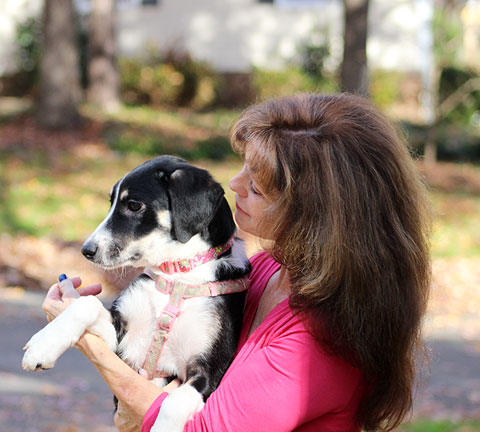 What to Expect in Basic Obedience Dog Training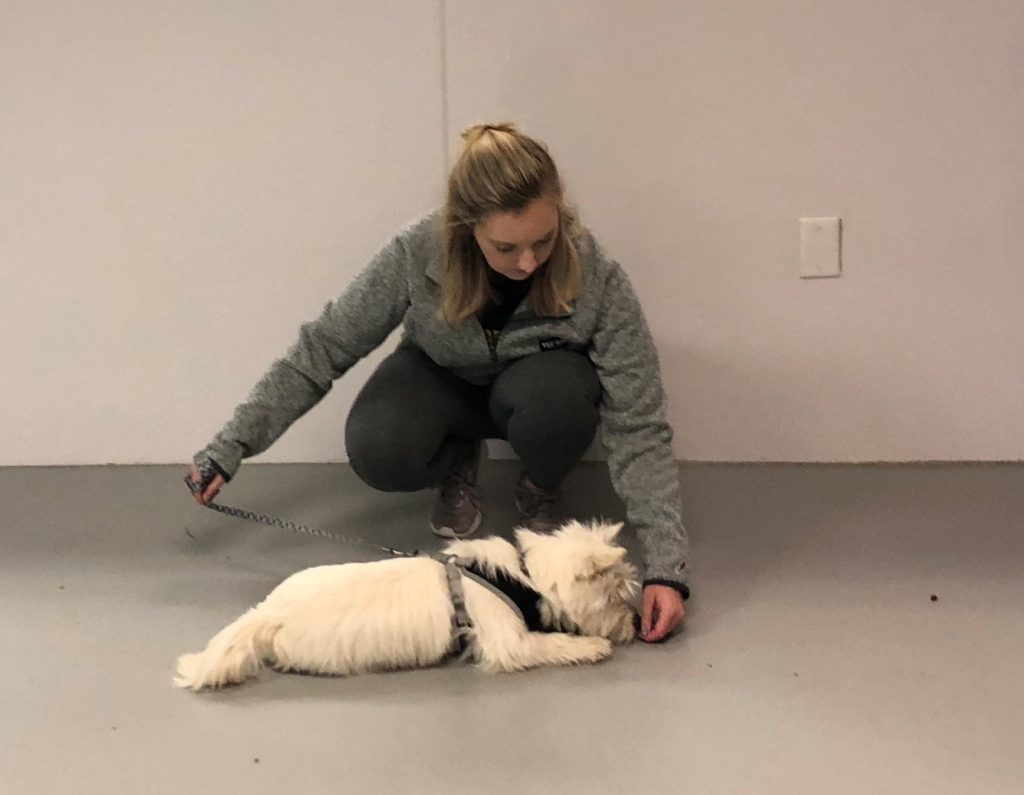 This group class in Raleigh focuses on manners, an introduction to all the basic commands such as: watch me, sit, wait, stay, down, stay, come when called, and leave it. You will also learn handling skills, leash training, setting up proper structure at the home to reinforce good behavior, the importance of fulfilling your dog's physical, social and psychological needs.
We address behavior issues such as jumping, lunging, barking, chewing, mouthing, pulling on a leash, destructive behavior and more. We also offer an aggressive dog training class if your dog is exhibiting aggressive behavior towards other people or dogs.
You and your dog will love learning together in a comfortable and supportive environment around other dogs and dog lovers. You will learn how to apply what you have to learned to real life situations and what is essential to keep your dog focused. Trained dogs are well mannered, calmer and much happier because they have structure and understand what is expected of them.
Basic Obedience Group Class Details
Class size is limited to 8 dogs to give you and your companion more individualized attention and ensure success and safety.
Each week is packed with information, giving you the knowledge to train your dog to be a well-behaved family member.
Weekly Classes are progressive as not to overwhelm you or your dog. You will receive handwritten weekly homework for take home practice.
Please email a copy of your dog's vaccination record one week prior to the class start date or bring a copy of the vaccination verification (DHPP, Bordetella and Rabies and a negative fecal test result within the last six months) to orientation. Dogs cannot attend our Raleigh class without verification.
Why do we require the negative fecal test? To ensure, all dogs are free of intestinal parasites (roundworm, hookworm and others); so they don't pass it onto other dogs during class.
Our Approach to Dog Training in Raleigh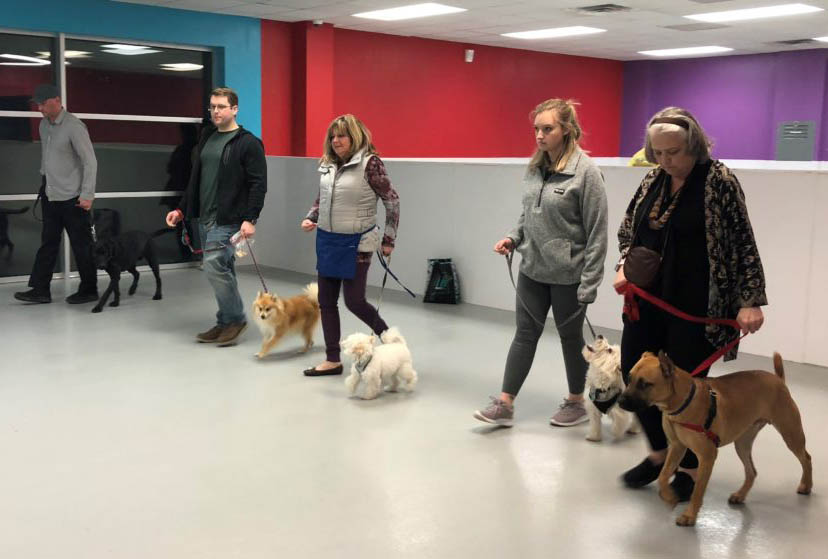 At Training Your Best Friend LLC, our approach to animal training focuses on cultivating healthy, trusting relationships, and building solid foundations to create a well-balanced, confident dog who is a joy to live with. A healthy relationship with your animal companion requires the same elements as any other relationship, including trust, understanding and communication. Having a basic appreciation of the fundamentals of animal behavior is essential and being able to "think" like your pet is a valuable skill. When the relationship is based on mutual trust and communication is effective, the sky is the limit!
Our emphasis is not only training commands and cues but using them in the context of your life. It is our goal to educate pet parents as well as the canine. Training our animals is the best thing we can do for them. Well trained dogs enjoy a full variety and privileges. As their caretakers, we owe it to them to give them what they need to thrive in the human world while allowing them to satisfy their canine needs.
Compassion, Connection, & Consistency is what every pet owner should strive to have with their companion.
We Focus on More Than Teaching Your Dog to Be Obedient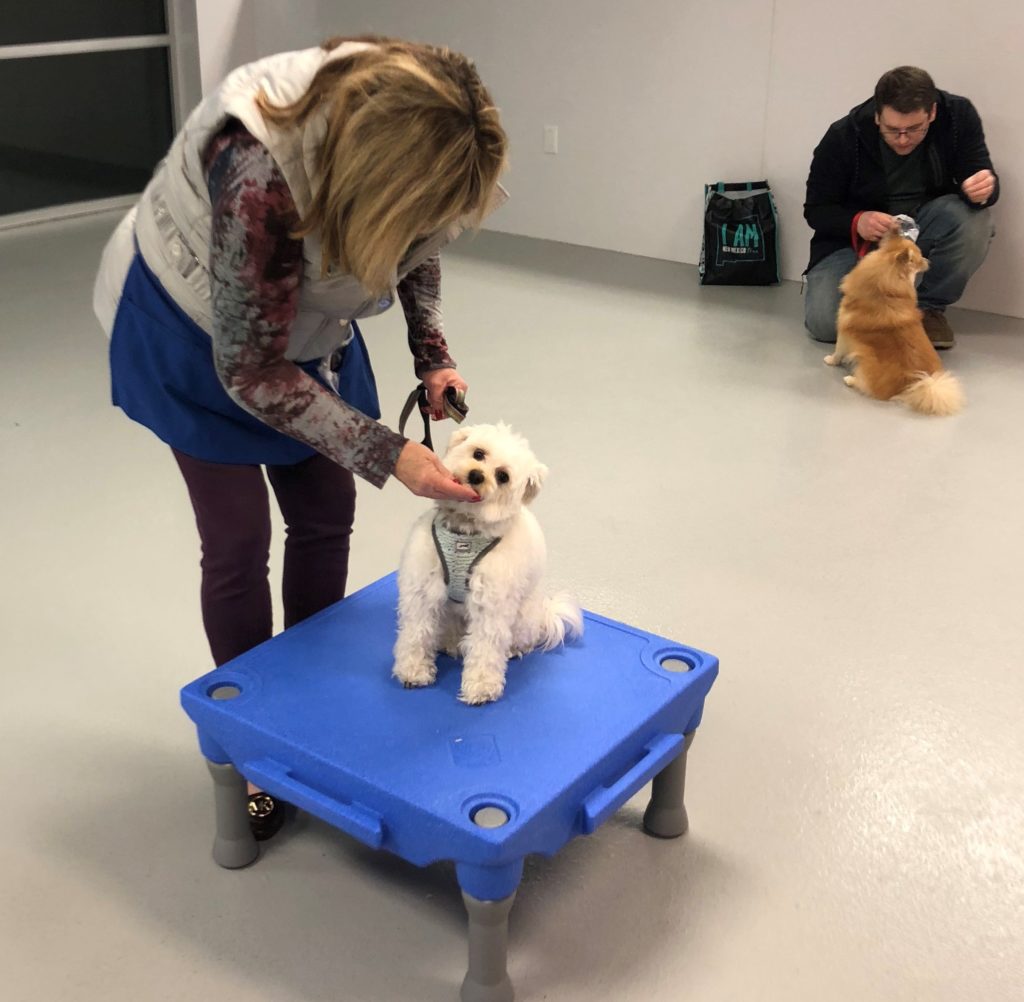 The Four Pillars of Positive Training:
The use of positive reinforcement
Avoiding the use of intimidation, physical punishment or fear
A comprehension of the often misunderstood concept of dominance
A commitment to understanding the canine experience from the dog's point of view
Together, these four elements comprise the concept of positive training for dogs. Without any one of them, the philosophy is not complete and is not as powerful and effective in building long-term relationships with your pets based on mutual trust, respect and love.
Obedience Training Improves Your Relationship with Your Dog
Basic obedience training makes life simple to your dog and eliminates confusion. Your dog will know his place in the world and understand right from wrong. Dogs seem to really appreciate and thrive on this black and white view of the world.
You'll have a happy, relaxed and confident dog who will have good public manners and will be a pleasure to be around. Greater freedom can also be extended to your dog, as he'll be more trustworthy when obedience trained.
An obedience trained puppy or dog is a much safer dog. If your dog dashes out the front door you will still have voice control over him. You will be able to call on one of your obedience training commands such as "come" "down", "sit" or "go to your spot". This is very reassuring for any dog lover.
You gain trust and mutual respect with your dog. He understands what is expected of him and knows that you will always be fair and consistent with this.
Obedience training fulfills crucial needs in your dog's life including exercise, mental stimulation, spending time with you and providing your dog with a "job".
Dog training for obedience greatly reduces the risk of being locked in a dominance struggle with your dog. You'll be his strong and always fair leader, who he'll respect and look to for guidance.
Obedience training is a step by step process which you build upon over time. It creates a solid foundation for your dog to learn additional skills and training commands. Throughout this process your dog will be gaining confidence along the way.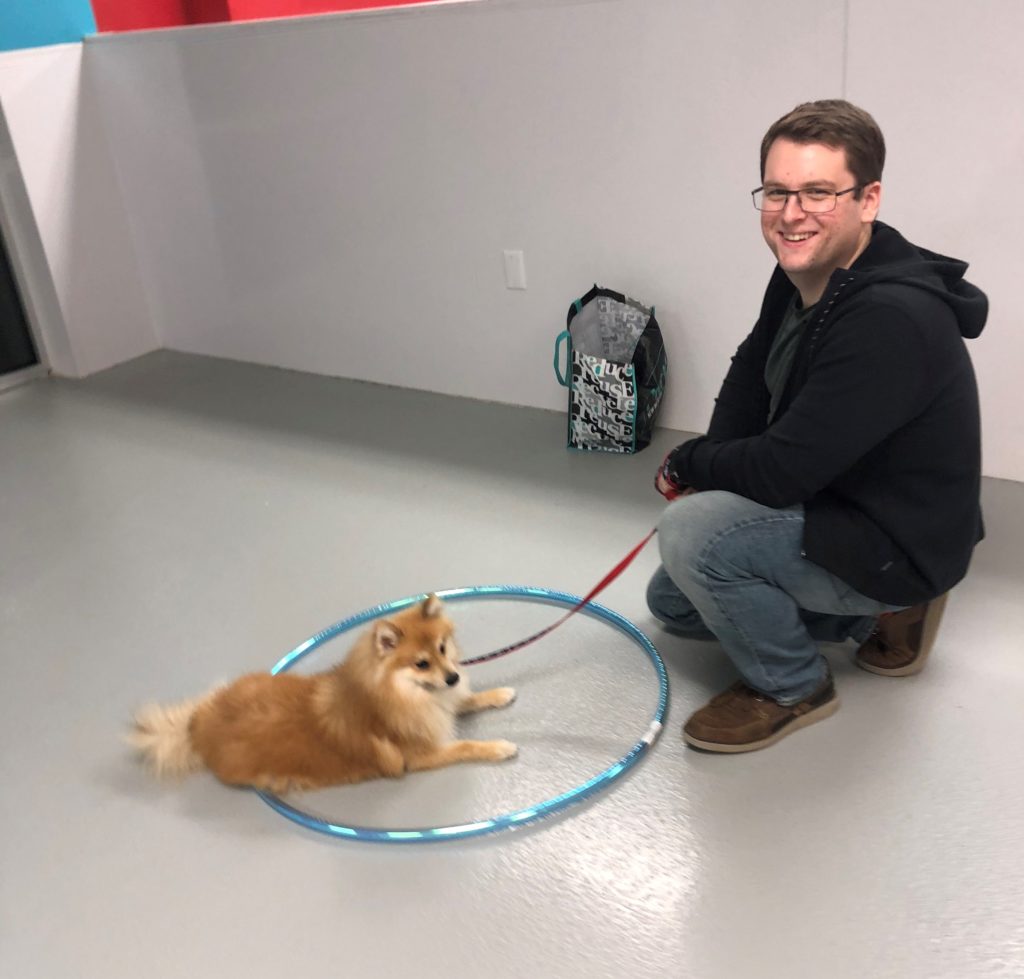 Upcoming Dog Obedience Group Classes
Tuesday, May 12 – 7pm to 8pm
Location: Dog Gone Happy
7041 Old Wake Forest Rd. Raleigh 27616 ( Across from BJ's)
Cost for 7-week Class Session: $175.00
Enroll In Our Dog Obedience Training In Raleigh Today!
Enroll in Basic Obedience Level One, to work with the owner – an experienced dog trainer, and dog lover located in Raleigh. See your dog's behavior improve and your bond strengthen with your beloved pet with our basic obedience class. Call today at (919) 368-5873, or fill out the contact form below.