Welcome to Leash Reactive
This class is for dogs that bark, lunge, snap etc. towards other dogs and/or people when on leash. Many times, leash reactive dogs may get along fine with some or most dogs while off leash but once the leash is attached, they become aggressive towards other dogs and or people.
In this class we focus on On-Leash Reactivity.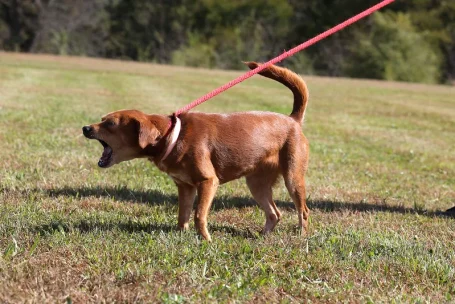 This 7- week class is designed for dogs that bark, snarl, lunge, or growl at other dogs while on leash. You will learn important defensive walking skills to prevent your dog's reaction, how to anticipate when your dog will react, and how to interrupt and calm a reaction. This class focuses on how to manage your dog's current reactivity.
This class is for the dog who barks at other dogs and people while on leash. This class is not for the dog who is aggressive toward other dogs and or people on or off leash or has bitten /tried to bite people or other dogs.
Leash reactivity is nearly always founded in fear, frustration, or an inability to understand dog language. You can teach your leash reactive dog that there's nothing to fear.
Leash Reactive class is for the dog that lunges, pulls on leash, and growls or barks uncontrollably during walks. Our ultimate goal for reactive dog training is to change how our dog feels (and thus how they respond) to their triggers. Meaning, we no longer have to "tell our dog what to do" on a walk, rather, by changing his emotional state around the trigger, we can change his behavior and his response. As we get to that ultimate goal, we may have to teach our dog some specific cues to" get us out of the moment" so you will learn specific cues to use with your dog to start, and when needed.
 We will use counterconditioning to teach your dog positive associations with other dogs and to pay attention to you in choreographed real-life scenarios.  This class focuses on how to change your dog's emotional response to other dogs and decrease reactivity.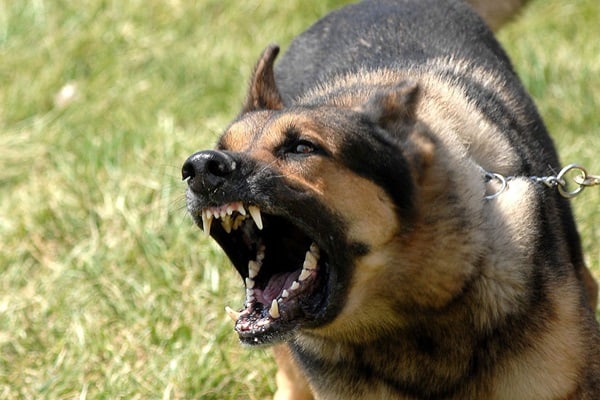 Class Schedule: September 3 Through October 15th
Location: Dog Gone Happy Day Care & Boarding in Raleigh
(7041 Old Wake Forest Road).
Cost for 7 Week Course: $265