Professional Dog Trainer and Dog Behavior Expert
for the Raleigh and Wake Forest areas
Training Dogs is second nature to me. I have loved animals my entire life.  I firmly believe and attest to the saying" Dogs are truly Man's best friend".
My first experience of working with dogs was pet sitting for family, neighbors, friends and co workers. I thoroughly enjoyed every minute of bonding with their sweet furry companions . This soon led me to be the founder of my own pet sitting business " Critter Sitters" which I owned and operated for 16 years.
I truly believe that God has given me the talent to work with all animals; specifically canines. I understand their instincts, behavior patterns and the importance of proper training.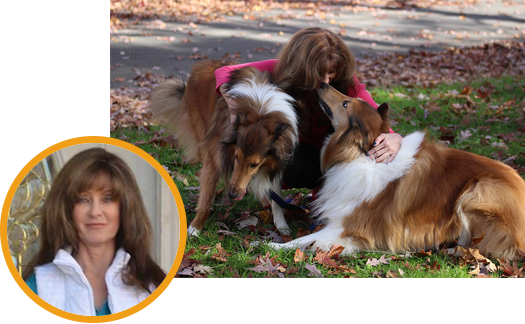 I am the owner and founder of Training Your Best Friend LLC serving Raleigh and Wake Forest. I take great pride in her work of dog training and helping dog owners achieve their obedience goals. I has have helped many dogs and their parents with many dog training applications. In addition, she has saved hundreds dogs from being euthanized and assisted dog owners with building a great relationship with their dogs by developing a line of effective communication through positive reinforcement.
Currently, I am the proud parent of ten wonderful happy well mannered dogs. My multi dog home includes two beautiful Collies (Scout & Champ),  Border Collie mix ( Josie), Serena Dalmatian/ Terrier, sweet Shih Tzu ( Gizmo), precious Chihuahua (Abbey), Finally- Her most recent addition, McKenna- My Gorgeous Border Collie Mix, Manny- Teddy- her little Chi Chi. Teddy( m Shih Tzu/papillon and Sasha- A very sweet and playful tiny toy shih Tzu. Christie also has two loving  Ragdoll- (Sapphire & Sarah) that share my home.When you don't find them playing, they are curled up next to their dog companions.
Earlier this year, Christie lost het best buddy Toby from cancer.Toby was  a sweet loving, happy, well balanced adoring Lab that I rescued from a hit -n- run. He came to live with me after two weeks of hospital stay and having surgery on his broken jaw and injured leg. Despite his horrific experience of being left to die and his suffering due to the hit n run driver, Toby truly was  the most loving well mannered and great temperament canine that just fits in so well. He loved his new home and new buddies. A perfect addition to her family.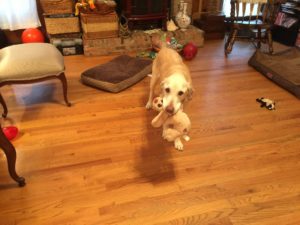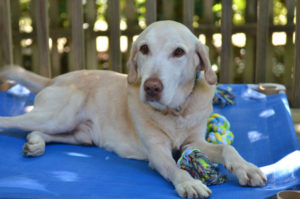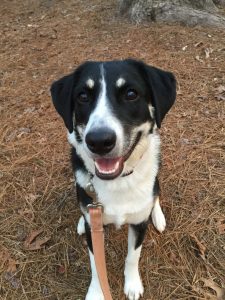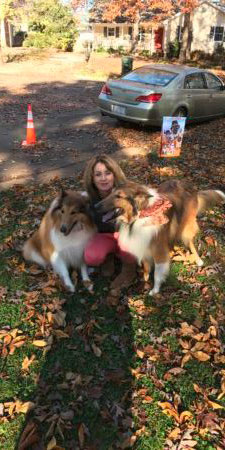 If you are looking for experience in canine behavior and training, then I am the only trainer you will ever need. With over 35 years of working with animals and dog training, my mission is to a build stronger, healthier, happier relationships between you and your dog(s). My training reinforces trust and positive communication with a clear understanding of rank.
I specialize in behavioral problems such as aggression, fear, dominance, phobias , separation anxiety and all other unwanted behaviors. My training consist of improving obedience by improving the understanding and relationships of dogs and their owners.
With love, patience and consistent training, all dogs can learn to trust their human parent and become the well balanced happy fulfilled canine that they are meant to be.
True freedom comes only through proper training. Together, we will develop leadership skills and socialize your dog. With a firm combination of loving and patient training methods, you and I will turn your four legged friend into a well mannered dog. I train with the goal of setting your dog up for success.
What I share with you is the truth of my life experiences and training. These are things that I have learned and experienced and observed, working with hundreds of dogs and being the proud parent of several packs for all my life. I believe from the deepest place in my heart that it is my mission to help dogs and spend my life learning everything they have to teach me. I see my career with dogs as an eternal education. I am the student and they are my teachers.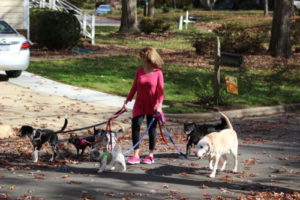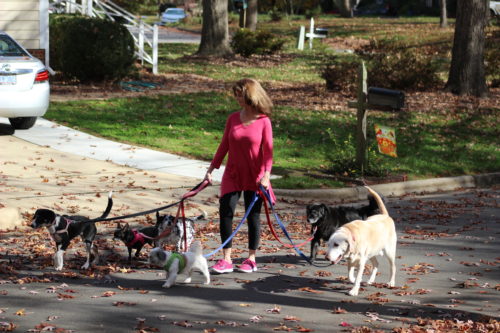 Our little miss Koko is in training classes with mom at Training Your Best Friend LLC! She is doing so Good! If you are looking for the best, most professional training, at an affordable cost look no further!
Check out my girl! I am so proud of Raven! For the ones that know us – Raven was a handful in the beginning and I tried numerous trainers to help me with her. A huge thanks to Christie Fernandez with Training Your Best Friend for believing in her despite her breed and continuing to work with us! Christie is a huge fan of Pit Bulls and is dedicated to helping the dog/owner be successful! Becoming a breed ambassador is as much of a responsibility of the owner as it is of the pit bull at the end of the leash! WE love you!!
Christie Fernandez…her class helped Biscuit (a rescue ) and us so much….her training saved Biscuit's life…we can now help him navigate over the bridge of trust…thank you again!! This class saved our pet….all of us now know how to intervene and to help Biscuit feel safe…and live with less fear…if you have a pet who is "reactive"…give Christie Fernandez a call…time with your pet can become enjoyable! Biscuit says "Thanks Christie!"
My challenging Mei-Ling graduated from Puppy Kindergarten-it was a lot of work, but so worth it! Highly recommend Training Your Best Friend, if you have a fur baby that needs any kind of obedience training. This was so much fun! Thank you Christie-you have taught me and Me-Ling so much and will be forever grateful!
Christie is awesome!! She has helped us with quite a few fosters that needed behavioral help.
Thank you for the wonderful classes these past 4 weeks.  It did go so fast and we hated to see them end.  You did so much in helping me get going in the right direction with Glory.  Before, I felt like I was floundering and didn't know if I was helping or hurting her.  Now I feel like there is a plan, a slow slow plan, that we are working toward the right goal and that we will get there.   I know that everyone else in the class feels the same way and you could see it on their faces when we were walking thru the shopping areas Monday night.  Everyone had more confidence and so did the dogs.   Before, it was such a hopeless feeling but now we all have hope!
Christie is a very knowledgeable and passionate trainer. There is no doubt that she absolutely loves what she does and wants the best for the animals she works with! She is able to see the good in all dogs and will tell you exactly how it is. I highly recommend her for dogs with behavioral problems and for socialization in general! Thank you Christie for all you do for the dogs in our area!!!
I just wanted to say thanks so much for helping Jeff and I help Mandy to be an even better pet than she already is. We really enjoyed the class and I know that working with her will be the key and we are committed!
We really enjoyed the classes and hope to take another class in the future I'm thinking of trying the "tricks" class but we'll have to wait until our schedules aren't quite so busy. You're a great trainer – thanks for all your help! Kind regards, Hilda
This has been the best training experience. My baby is a very reactive dog. Christie had given me the tools to help my baby.