Class Policies
We're so excited to have you and your dog in class! Below are our class policies.
Vaccination Requirements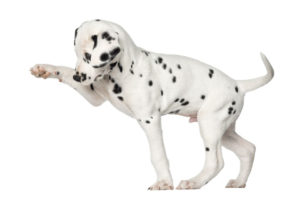 Dogs are required to be current on rabies, parvovirus and distemper vaccinations. We accept titers for dogs who cannot be vaccinated. Bordetella is also highly recommended.There are several diseases for which all dogs should be protected against. Rabies is a zoonotic disease (meaning it can be passed from animals to people) and can be fatal to both.  Parvo virus is an extremely tough virus that can live almost anywhere in the environment for years. When contracted by a dog, it destroys the dog's intestines, often leading to death.  Since there are so many dogs coming through our classes, we must make sure that every one of them is protected against the most dangerous, but preventable, canine diseases — Rabies, Distemper, Hepatitis, Parainfluenza, and Parvo virus. 
Yearly Bordetella vaccines and the Canine Influenza vaccine are highly recommended.  Any type of print out or statement indicating the dog's vaccination record is acceptable. Please send us a photocopy, though, so we can keep it on file.  Once you've sent in one copy, you only need to send us updates. Please note:  if you are registering for the Puppy class, you may bring your most recent copy of vaccinations to the first class. Please send us a copy of what your puppy currently has with your registration.  We MUST have proof of rabies vaccination due to insurance regulations, but will accept it as per veterinarian's protocol.
Your dog must be free of illness and parasites, and in good health for class activities. You are welcome to attend class without your dog in the event your dog is ill or in season. Please do not attend class if your dog is vomiting, coughing, has a runny nose, or has diarrhea.
Dogs in Heat
Bitches in season may be asked to stay home for their and the other dogs' safety, depending on the mix of other dogs in your class.  If your dog goes into heat while participating in class, you will be asked to set the class out until the next class and pick up where you left off.
Your First Class
If this is your first Training Your Best Friend class with a particular dog, there are a couple of forms needed to help ensure the safety of all class participants. Your dog will not be permitted to participate without these.
Registration Form & Payment-

To be mailed in before orientation.

Veterinary records with proof of required vaccinations or titers. We will validate and record vaccination due dates. We keep these dates in our system, so you will not need to provide records at future classes again until your dog's vet records are updated.
Please remember that you will NOT bring your dog with you to orientation. Orientation is for humans only.
Your First day of Class
All dogs weighing over 25 lbs. must be on a easy on a easy walk harness. For small to petite dogs and puppies  – We recommend harnesses.
4 ft. thick double sided leash for medium for medium & large breed. 4ft. regular nylon for small dogs and puppies.
Retractable Leashes  Choke collars, remote (shock) collars, and prong collars are strictly not permitted and nor allowed in class.
A large variety of interesting treats. You may also bring a favorite toy if your dog is extremely motivated by that toy.
Training Treat Pouch for easy access treating
Other Information
Training Your Best Friend does not issue refunds for any reason.
A responsible adult must attend class each week if the handler is under 18.
In the event of bad weather your instructor will email, call you, and/or post closings on Facebook to cancel class. When class is cancelled for any reason an additional week will be added to the end of your class.
Absentee Policy
In fairness to everyone, and in an effort to keep class sizes consistent, MAKE UP CLASSES WILL NOT BE AVAILABLE  If you know you are going to miss a class, and would like to schedule a private lesson with your instructor to be tutored on the missed class, private lessons are available THE GOING RATE PER HOUR scheduled at your instructor's convenience & DISCRETION. Please contact your instructor directly for private lessons.
Attendance by the primary handler at orientation and the first three classes of a CGC class is absolutely critical for the dog's success in the class. Absentees during these first four classes may be asked to transfer to a later session at the instructor's discretion.

Any absence at an agility class will have a significant effect on the dog's progress and will put that dog behind the rest of the class, thus slowing the progress of the entire class. 

All agility goals for the class must be met before the dog can move on to the next class level.  For this reason, if the handler is absent for more than two classes, the handler will be asked to transfer to the next session to repeat the class.