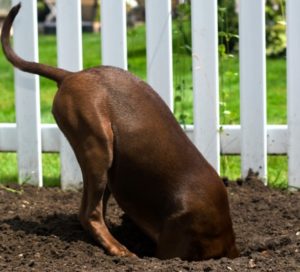 Training Your Best Friend, LLC provides customized private dog training lessons to address specific issues that you are experiencing with your dog. Private in-home training allows us to look more closely at your situation and goals to custom design a successful dog training program with you in mind.
Private Lessons focuses on resolving problems. One on one instruction is by far the most effective way to meet the needs of your puppy or dog. Our dog training focuses on the dog-human relationship over obedience, developing a strong bond of love and respect through mutual understanding between you and your dog.  
There are so many advantages of being trained in its own environment, involving family members to train the dog alongside the trainer, resolve any questions the family has on the spot, see how training is done by a professional, and most importantly, see the progress of their dog as the days goes by. In-home training is recommended for owners who prefer the convenience of training their dog in their home. This is especially helpful for clients who have children or multiple dogs.
We help clients understand and properly respond to their dog's need for structure, guidance while at the same time fulfilling their dog's needs. This is the key to eliminating unwanted behaviors and creating a healthy, balanced, non-destructive companion.
With our In-Home Training, we can help you with a variety of behaviors and training and training goals.
Private lessons are 2 hours which includes a complete evaluation, observe the behaviors and dynamics of your situation as well as leave you with the appropriate training skills to address the issues you share with us, and anything else we see that will help you.
The purpose of the initial evaluation is to learn more about you and your dog, observe your dog's responses in quiet environment with just the right amount of distractions, gather information from you and your family, fully understand your training objectives and take a complete history prior to training. The evaluation consists of questionnaire about the complete history of your dog, underlying medical issues, sensory deficits, role of leadership, structure, routine and rules in the dog's household, as well as the level of formal obedience training and response to training commands.  I will determine together with you if your goals are met with the first session or if you need follow up sessions. I may also recommend a specific group class to further implement the training. 
The number of Private dog training sessions differs for each dog depending on the severity. The action plan is to help you achieve your goals as quickly as possible. My focus is on quality over quantity, and I do not try to oversell lessons. I guarantee the training methods if you follow my training lessons and protocol. However, there are no quick fixes. You must consistently work with your dog and take full responsibility for your dog's behavior along with your investment in training. I do not believe in or use shock collars or any other painful devices to train. My commitment is to use positive motivation only. 
 We train you to train your dog. To achieve results- you and your family must take a active part in training your dog. Training is constant. Every situation and every place you are  with your dog – you must consistently interact with your canine.
The most important thing to a dog is understanding what you are communicating to them. When we show more leadership, your dog can enjoy life and be stress free. Dogs need to know that their parents are able to protect them, not the other way around. Your kind leadership will earn your dog's trust and respect, but if you are not a good leader, your dog will take over that role. The relationship we develop with our dogs consist of love, trust, companionship and mutual respect.
Private in-home Dog Training Works!
Some dogs need a less stimulating environment to learn in the beginning. Some owners need a little extra time with a trainer. I am your personal training coach. Private lessons are a great opportunity to learn effectively without feeling rushed. Together, we can work on specific issues, problem solve or refresh your skills with no distractions. To fit into your busy schedule Private in-home lessons are available throughout the week. 
Beginning training in the comfort of a semi controlled environment has many benefits. Your dog is in a familiar environment and often is more relaxed and open to training. You don't have to take your dog to a strange place or a distracting location  that can often add more stress on both you and your dog. We provide a quiet room with minimum distraction that fosters a positive experience.
In addition, some dog's behaviors are situational where the behavior occur outside your home. You receive the benefits of not only having your dog's behavior thoroughly evaluated but the environment & triggers are taken into consideration. This often directly affects the training process.
The entire family can be involved in working with your dog and a personalized training program is implemented that is specifically tailored to your dog's temperament and your individual needs. As training progresses and your dog is ready to venture out of the home, distractions are introduced at a pace where your dog can be successful. Private training also offers flexibility in training locations and can occur wherever you want to take your dog. You will be shown how to handle real life situations with your dog and not be limited to the confines of a training facility.
Please note that we are unable to give advice over the phone or via email if we have not evaluated your dog in person. Thank you for your understanding.
A follow up training session of one hour is strongly recommended to help ensure transfer of skills and knowledge  has been accomplished as well as addressing any concerns that has come up as well.
Our follow up training session will fine tune what you've already learned as well as showing you more training skills to add in.  However, many of our private sessions will go on to a group class to continue educational and developing skills.
Cost for Private session: $250 (2 hours)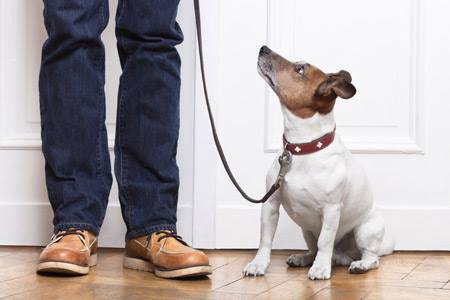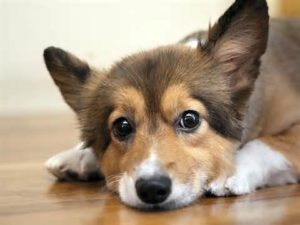 To schedule an in- home training lesson – please contact christie at christie @trainingyourbestfriend.com or simply contact us at 919-368-5873
We book appointments daily for one to two weeks in advance. 
Cancellations:
There will be no charge for weather-related or consultations rescheduled by instructor
 Cancellations less than 48 hours before consultation are nonrefundable.